IITM is a pioneer in travel-trade exhibitions, facilitating a platform for enthusiasts and experts of the global travel community to meet up and showcase/ discuss/ trade the existing as well as upcoming products and services. It provides participants a platform to connect and accelerate their business by reaching potential customers/ collaborators and other businesses.
If you strive to reach out to the prominent industry leaders, decision makers and experts, then IITM is the right place for you. It will give you opportunities to escalate your visibility and reinforce brand presence. Whether you want to conduct business, introduce yourself, establish your brand or just want to know about the travel industry- you must definitely connect with IITM.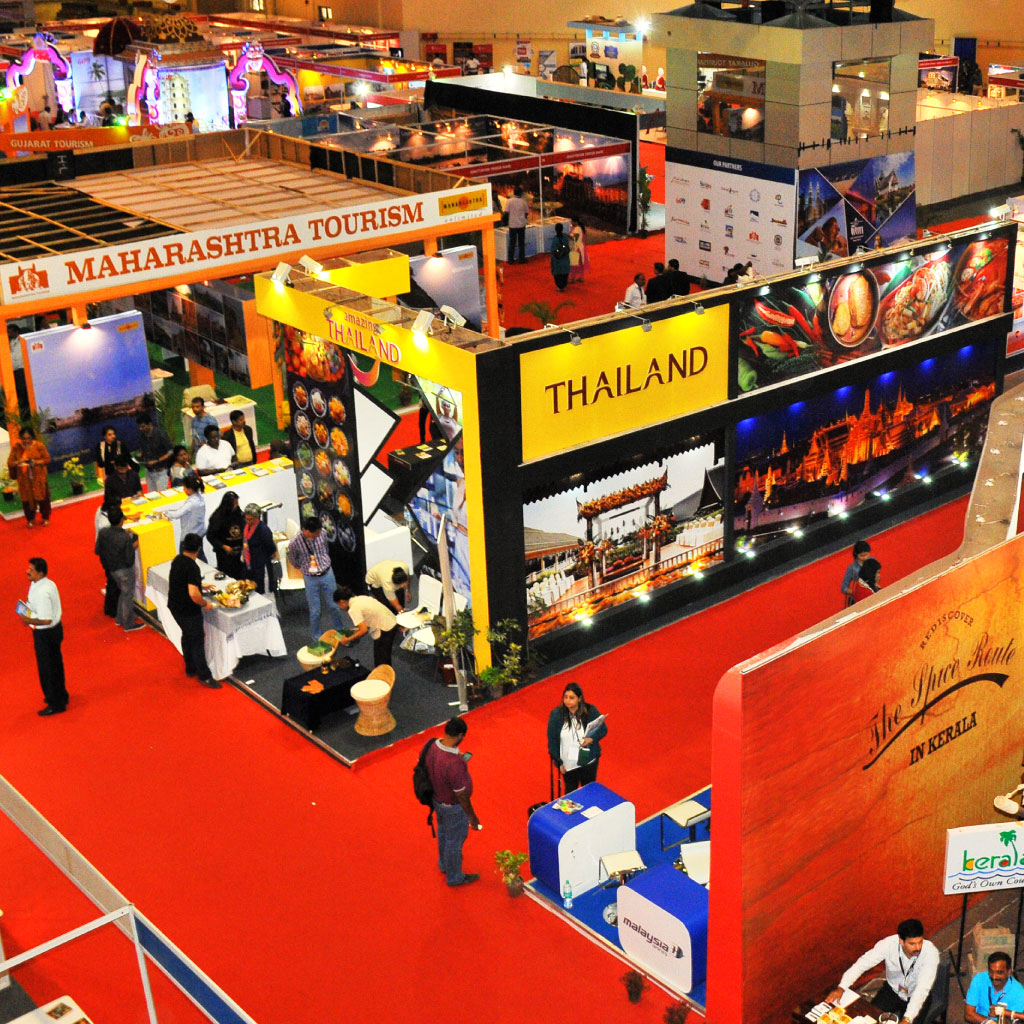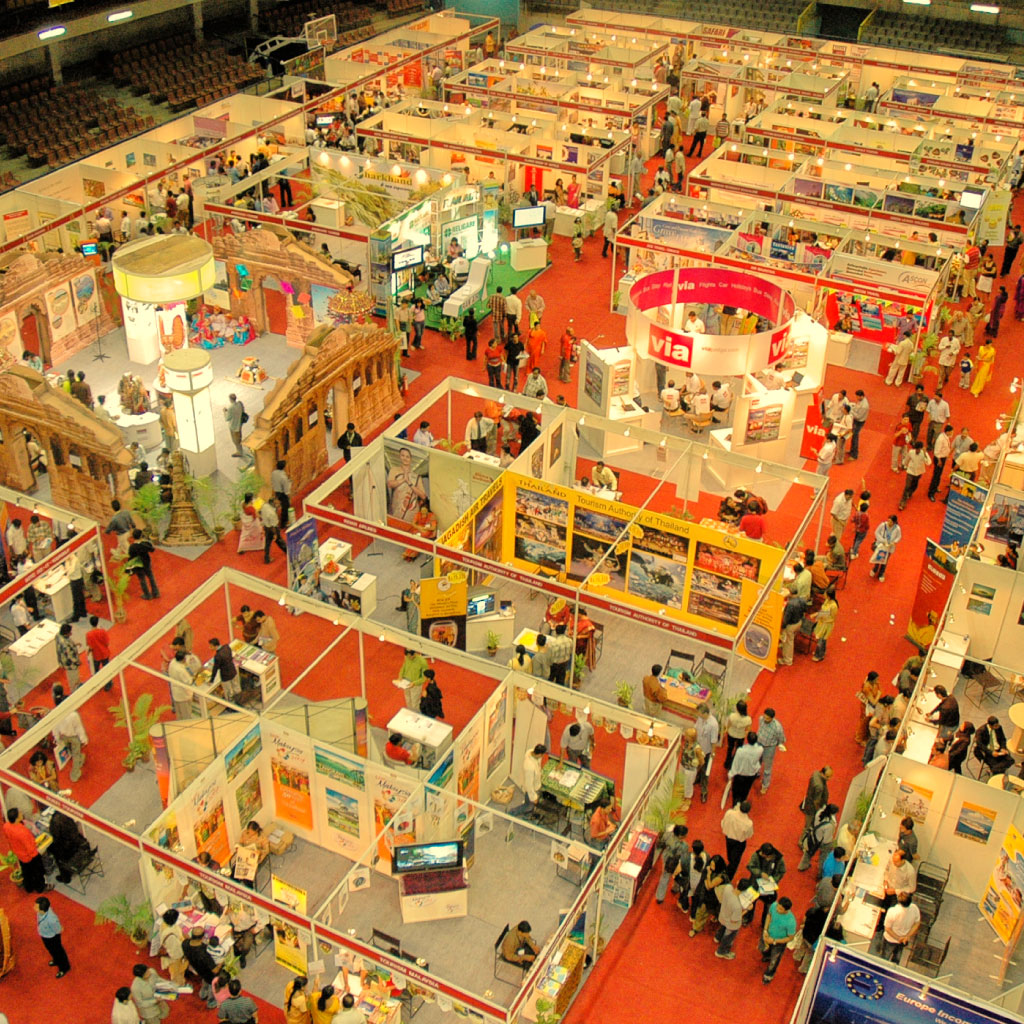 We envision to build a viable and thrilling platform facilitating high-end services for the growth of travel and tourism industry. We are committed to persistently manage and grow travel trade through our specialized internationally acclaimed exhibitions and events, thus, proliferating expertise in different aspects integral to the travel and tourism industry.
IITM is dedicated to bring about a change in the travel and tourism community by ensuring constant flow of knowledge, ideas, businesses, concepts and services among its members around the globe. We strive to become the best in our sphere by constantly coming up with innovative ideas for concluding travel trade exhibitions and conclaves that are engaging. informative, inspiring and alluring.
With an experience of more than 20 Years. IITM is persistently dedicated to extend an enriching platform for knowledge sharing, conducting business, exhibition of new ideas, and exchange of thoughts & values among the members of travel and tourism community. This helps us to commit and ful?ll our aim of strengthening the travel community and trade to its core. We welcome exhibitors and visitors from every part of the globe to experience the most ravishing travel events and get the best of it by connecting with various global businesses and clients.
We offer an amalgamation of Travel and Trade. creating a conducive biosphere for all travel and tourism producers, sellers and the buyers to meet. connect and grow. This is done by conducting engaging exhibitions, events and conclaves across prominent cities of India.
You will ?nd Business-to-Business as well as Business-to-Consumer clients participating in our events. thereby. expanding the horizon for the attendees to mutually benefit from our Exhibitions and Conclaves. You can create a buzz about your brand, foster your company values and goals, conduct business and discuss the latest industry developments at these exhibitions, thus. taking a step further in your endeavor.
P. Shashedhar
Department of Tourism, Government of Andhra Pradesh
Tourist Information Officer
Good event, lots of visitors have come over. It is a big event to promote our Andhra Pradesh Tourism.
Lubaina Sheerazi
Oman Tourism
Representative India
The Bangalore event is good, we have received good responses from Bangalore customers right from day one. Keep up the good work and you should try to organize in other cities.
Pallavi Shimpley
Chhattisgarh Tourism Board
Tourist Officer
IITM is a very good platform to promote our product and a well-organized event where the buyers and sellers can come together and interact to find out the new trends.
Anjum Sheikh
Macau Tourist Office
Director
We have felt our presence, we are looking forward to promoting our destination in other cities as well, Bangalore event was good. It is a good base for customers b2b and b2c, a very good platform for us.
Pankaj Kukde
Jungle Home Pench
Manager Sales & Marketing
IITM has been good, overall a good event and satisfactory.
Haridas B.
The Silver Tips Munnar
General Manager (sales)
The stall designs and layouts have been good.
A. Sikkandar
Star Residency
Marketing Manager
It is a very well organized event.
Abhilash. K.
Rain Country Resorts
General Manager- Sales & Marketing
The venue is excellent and the staff is also courteous and flexible. Pre-registration has made the process of check-in easier.
Nirmalya Chaudhuri
Chrome Hotel, Kolkata
Head Sales & Marketing
The event has been good, this is the first time we have participated at Bangalore being the main hub. Overall the responses has been good, it is a good event.
Prafulla Kumar Behera
Dy. Secy. to Govt.
Joint Director
It is a good event and many quality tourists are coming.